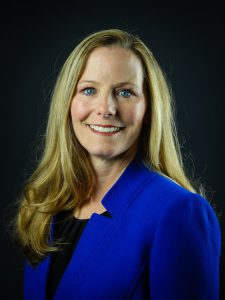 Patricia Kuehn, J.D., M.A.
Patricia (Patty) Kuehn is a national litigation consultant specializing in decision-making and persuasion.  Since 1993 she has studied and interacted with over 10,000 jury eligible citizens about litigation issues.  In 2009 the federal court qualified her as an expert in small group decision making.  Using her extensive knowledge of jury (and other factfinders') decision-making she collaborates with attorneys to construct compelling and prevailing litigation strategy, trial plans and courtroom presentations.
Ms. Kuehn educates and consults with attorneys and law firms about litigation strategy, juror persuasion, and trial presentation.  She conducts mock decision-making research, collaborates with attorneys on witness preparation, assists and advises clients on strategic jury selection and courtroom persuasion.  Ms. Kuehn's experience includes cases in numerous venues both state and federal.  She works on various types of litigation including: automobile/trucking personal injury, commercial, contracts, employment, legal and medical malpractice, other personal injury, pharmaceutical liability, premises liability, products liability, sexual misconduct, and white collar crimes.
Ms. Kuehn is a sought after speaker, writer, and educator on all aspects of trial science and litigation consulting.  She currently serves on the Board of Directors and as Immediate Past President to the American Society of Trial Consultants.  She holds a degree in Social Psychology and is licensed to practice law.  Ms. Kuehn is based in the Chicago metropolitan area.
Decision expert:
Judicial qualification in federal court as an expert in small group decision making.
First testified in 2009.
Licensure:
Licensed to practice law in Illinois
Professional Memberships
American Society of Trial Consultants–Board of Directors and Immediate Past President, Member 1993+
American Psychological Association American Psychology/Law Society–Member 1996 +
Education:
M.A. in Social Psychology from the University of Iowa
J.D. from the University of Iowa College of Law
B.A. with Distinction in Psychology from the University of Michigan